Top 10 Things to do this Summer in Mudgee
This summer, why not take a break from it all and enjoy the amazing scenery Mudgee has to offer.
1. Horseback Riding Tours by Country Escape Tours
First and third Saturday of every month.
Wander through the beautiful outdoors with a morning horse ride through the bush. Enjoy morning tea and a walk before heading to a historic country pub for lunch. Then taste local wines at a vineyard before heading back to your accommodation. Click for bookings and more info.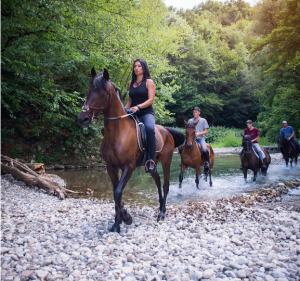 2. Hot Air Ballooning
Flights generally scheduled for the first and third Saturday of each month. No flights during July & August.
Mudgee was made for ballooning! With its rolling hills and beautiful valley, the summer conditions are perfect for hot air ballooning. The sunrise flights are approx 1 hour long, followed by a yummy champagne breakfast. View dates and book here.

3. Pick Your Own Cherries
Nov/Dec each year.
You'll be amazed by the flavour of these premium quality cherries picked fresh from the orchard. Pick your own, or buy as you arrive, either way you win! Picking is best during the early morning during late November – early December each year, so stay in town the night before to get the most out of your weekend. Find out more here.
4. Gulgong Folk Festival
29 – 31 December every year.
With amazing headlining acts each year and fun for all the family, you don't want to miss it. There will be poetry, blackboard concerts, performances, markets and workshops. For more info visit the Gulgong Folk Festival website.

5. Events @ Di Lusso Winery
All year round.
di Lusso Winery host a number of events throughout the year as well. Regional dinners and degustations, open air cinema nights, functions, parties, and particularly, weddings and barrel room receptions. Take a look at what's on here.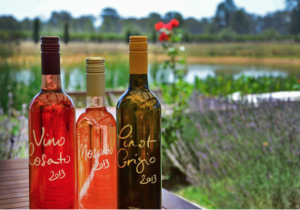 6. Mudgee Makers Markets
Held quarterly on Saturdays between the hours of 8.30 am – 12.30 pm
The Maker's Market is a combination of all the best producers of food, wine and art in the region. With over 60 stalls, there is always something for everyone. View dates and info here.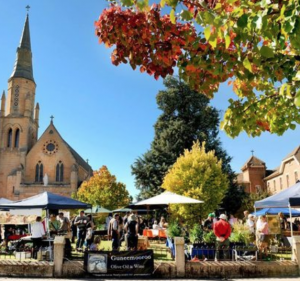 7. Kitchen Garden Lunch @ Zin House
Every Monday
A garden walk and talk at 11.30 and 3 course lunch from midday. Those that wish can watch and ask questions as the days harvest is prepared from the open kitchen in the restaurant. For bookings and more click here.
8. Cocktail Nights at Eltons
Friday nights 5pm-8pm
Pop in for a Friday night cocktail and start your weekend the right way! Enjoy a unique menu designed around sharing, a great range of cocktails, craft beers, plus a fantastic wine list.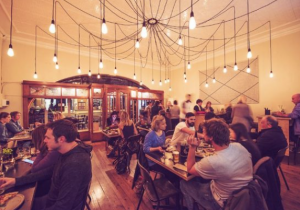 9. Trivia @ Roth's
Thursday's from 7pm
Enjoy an entertaining night of trivia at Roth's Wine Bar. All ages welcome. Offering craft beers, wood fired pizzas, share plates, cheese & charcuterie boards. Find out more here.
10. Stay at Parkview or select one of our special deals!
Everyday!
What better way to enjoy your weekend in Mudgee, than by staying in the centre of town at at the Parkview Hotel Mudgee. Check out our special weekend deals – there's one to suit every traveller. Book Now!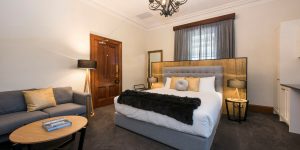 To find out more on our top 10 things to do this summer in Mudgee, take at look at the Visit Mudgee Region website.